On September 21, 2016, the aluminum clear glass garage doors of Cherry Blossom Creatives, a design studio and retail shop in the Shaw neighbor, were opened wide to welcome guests arriving for a unique evening of creative fellowship. A long wooden table beautifully decorated for fourteen spilled out from the studio to the sidewalk. The mission of the al fresco dinner was to connect creatives across many sectors in DC's creative industry. The host, Torie Partridge, owner and creative director, of Cherry Blossom Creative had always envisioned her brick-and-mortar being a place that not only produced creative works, but provided a space where others could connect and collaborate. The dinner was a success by all measures and cemented Cherry Blossom Creatives as a place where all creatives were welcomed.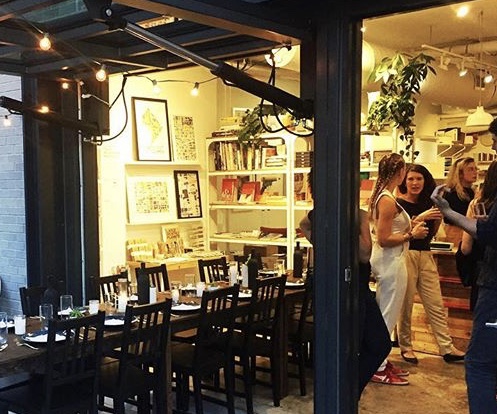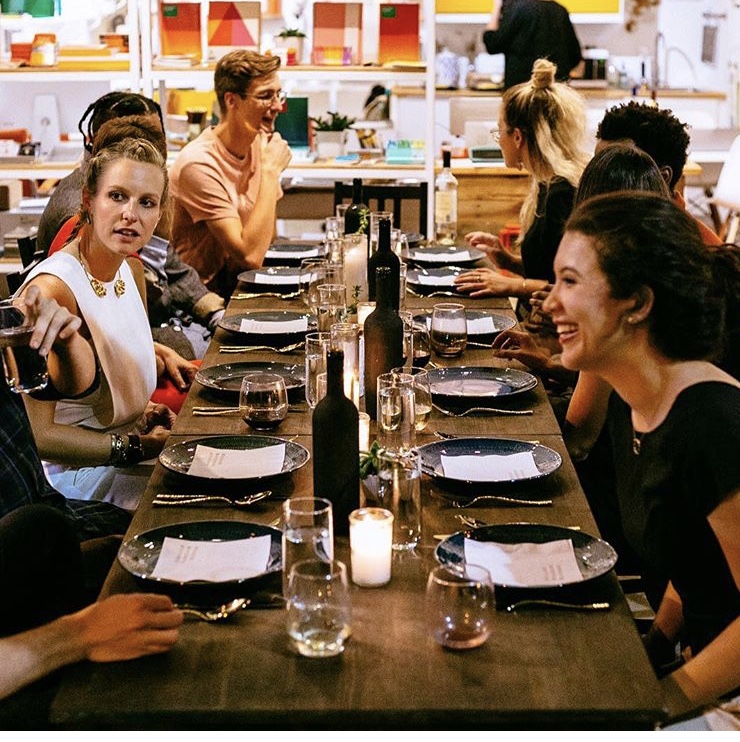 It was just a few years earlier that Torie lived a completely different life. As a research analyst with the Army, she was stationed in Baghdad working to support command operations. The environment was dangerous and stressful. The work was monotonous, unfulfilling and worse of it all was isolation. Torie came to the conclusion that she would be better served leaving her assignment and returning to DC. She wanted to reconnect with her friends , professional relationships and work on projects that bought her joy.

Upon her return to DC, Torie leaned in to her artistic skills and took freelance work as a muralist. It was in high school and college that she honed her skills painting murals for residential and commercial clients in her hometown. The assignments she booked after returning from Iraq were rewarding and kept her busy. From designing brand packaging, website, logos and one eye catching murals – Cherry Blossom Creatives was turning into a real business. As any good business person would do – Torie quickly took note of what was really working for her business and become to focus intensely on finding ways to nurture it. This dedication and focus would help change the trajectory of her business and put her on the MAP. It was while painting a full sized mural of the Petworth area on a bare wall at Annie's Ace Hardware, a local small business located in Petworth, the idea of Neighborhood Maps was conceived.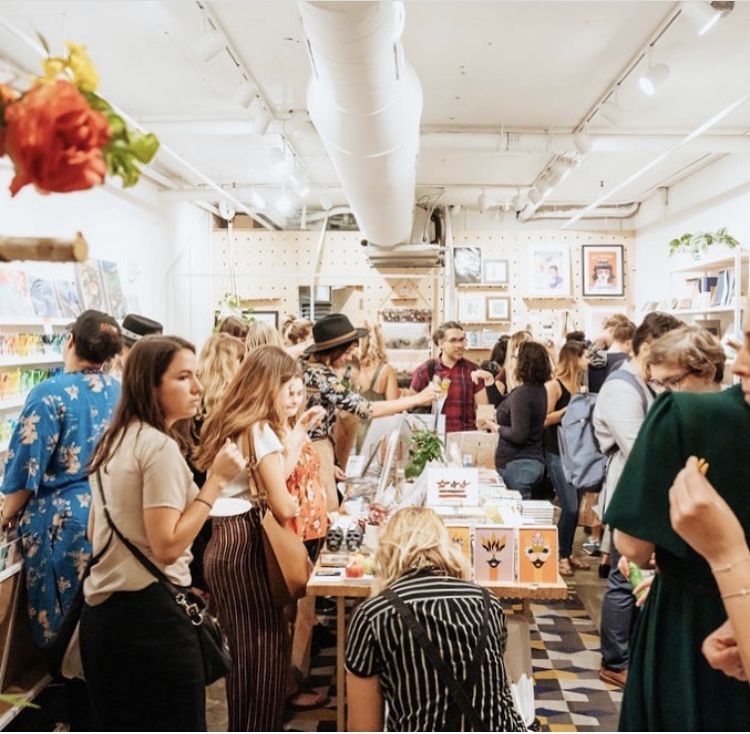 The mural map of Petworth was so popular with store customers, many wanted to have the prints in their homes. Torie recognizes this opportunity and quickly went into production of the Petworth map. The prints were a hit sold out almost immediately. The success of the Petworth map lead way to other neighborhood maps in DC and the surrounding jurisdictions of Maryland and Virginia. Today, over 100 Neighborhood Maps have been produced. In addition to finding maps and other Cherry Blossom Creatives branded items – CBC continues to keep its doors open to supporting local creatives.
Update: Cherry Blossom Creatives recently relocated to the Brentwood neighborhood of NW Washington, DC. Visit www.cherryblossomcreatives.com to find out more information about the shops recent move and new creative offerings.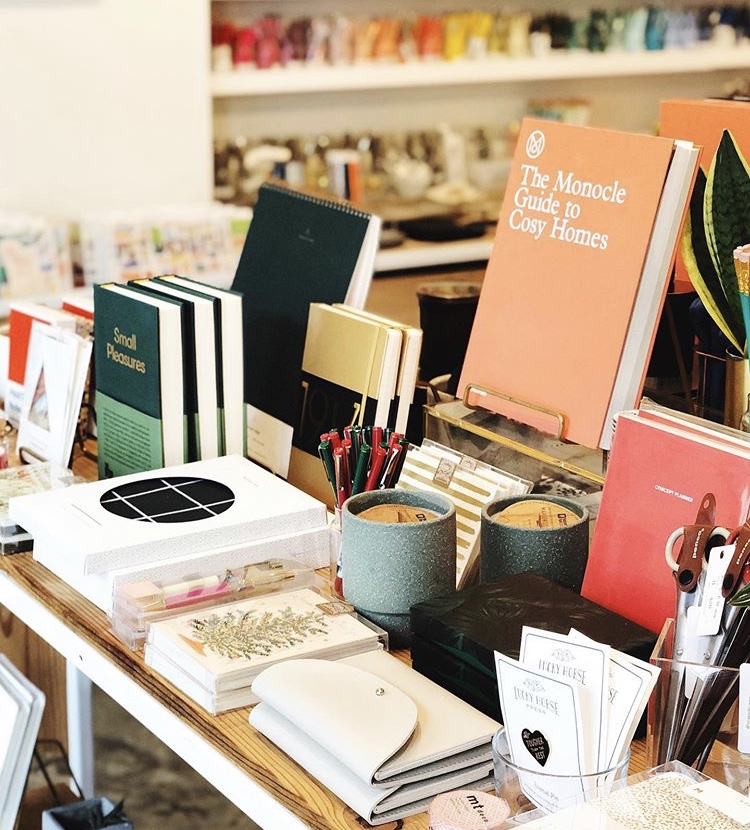 Cherry Blossom Creatives is multi-faceted space for creating and connecting. Her dedication to art and her community has allowed her shop to evolve into a thriving business that's deeply connected to its city.

Below Torie explains how the DC maps project was born.