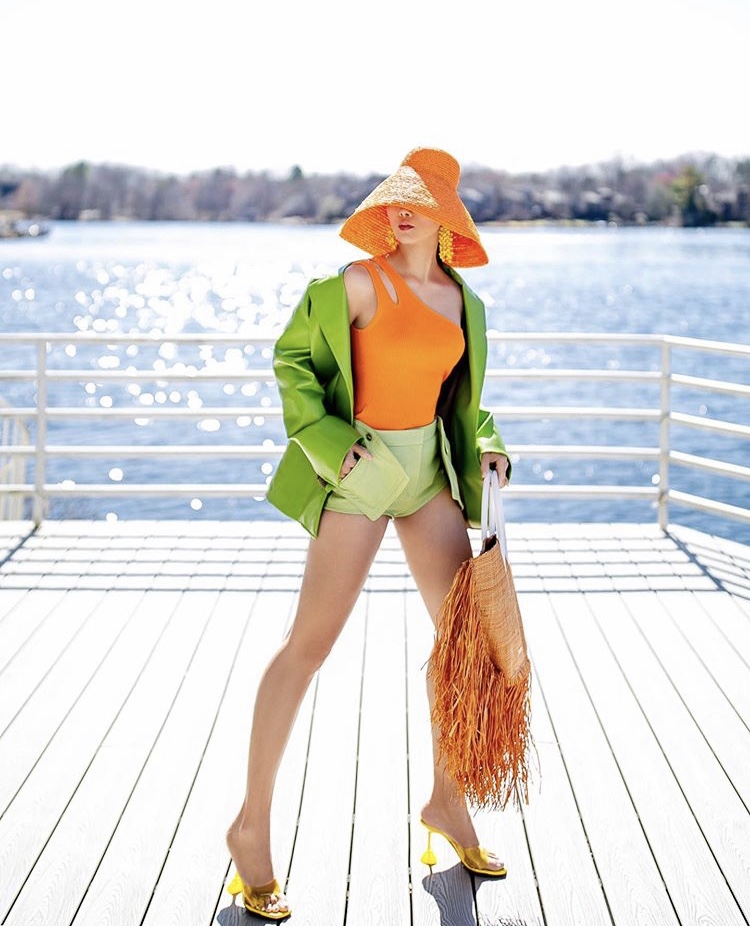 With the consistent stretch of warm weather the DMV has enjoyed over the past few days, many have started to imagine ditching their big puffy coats and winter sweaters for more lighter and colorful wares. And one local fashion influencer is leading the charge with a recent eye-catching social media post. "60+ today & my nose is telling me that spring is here…" wrote Holly Pan, stylist, blogger and social media influencer, expressed on her Instagram page. This post was accompanied by an beautiful image (pictured above) of Holly sporting a dark neon green 20122 Velasca jacket, an Autumn Cashmere orange knit top, a light neon leather shorts by Jacquemus and topped off with a orange hat and bag received a lot attention. From art directing her own shoots, styling all of her outfits, scouting the perfect location and sometimes acting as her own photographer – Holly can practically do it all without compromising on quality. She has ascended in the fashion world and become a global influencer through hard work and having a keen sense that competition is just around the corner and how to handle it. "There is a lot of competition out there and I have to stay a step ahead."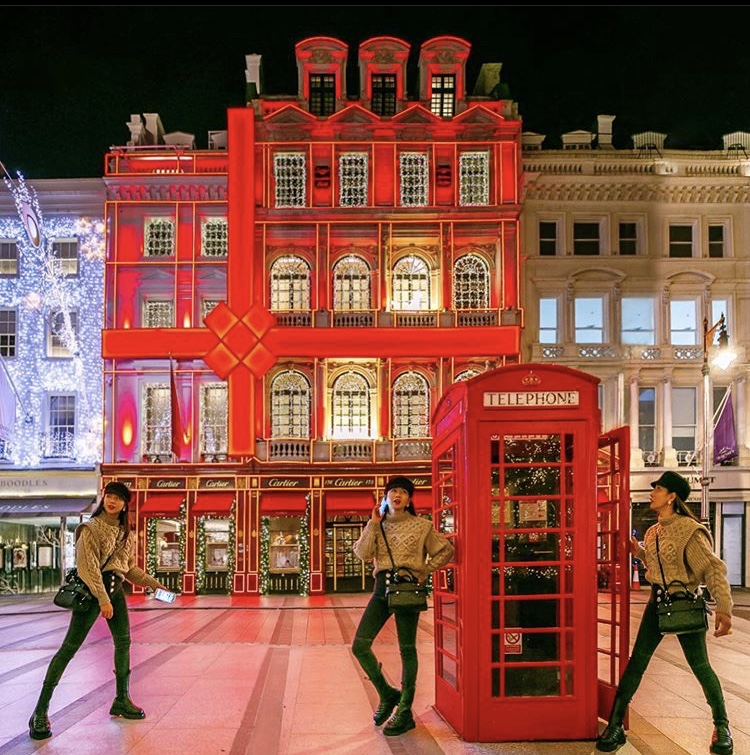 Holly's journey into fashion is as unique as her style. After moving to the U.S. from China to pursue a MBA degree, she landed a financial analyst job at AOL. While working at AOL and raising her kids Holly was introduced to Chinese fashion forums online and became a frequent visitor. The forums were a welcoming place for Holly to make friends and provided an avenue to experiment with her style. It wasn't long before she started garnering a lot of attention on the site and was soon encouraged to broaden her audience by setting up an account on Instagram. Under the moniker @petitflowerpresents, now @hollypan, Holly quickly amassed a huge following on the fledging photo sharing platform. Even within the ultra crowded social media fashion landscape – Holly never runs out of creative ways to entertain her fanbase.

We sat down with Holly to discuss her ascension to the top of the fashion scene, her creative process, New York Fashion Week and more.
Watch Holly's full interview by signing up for access to our Video Archives.