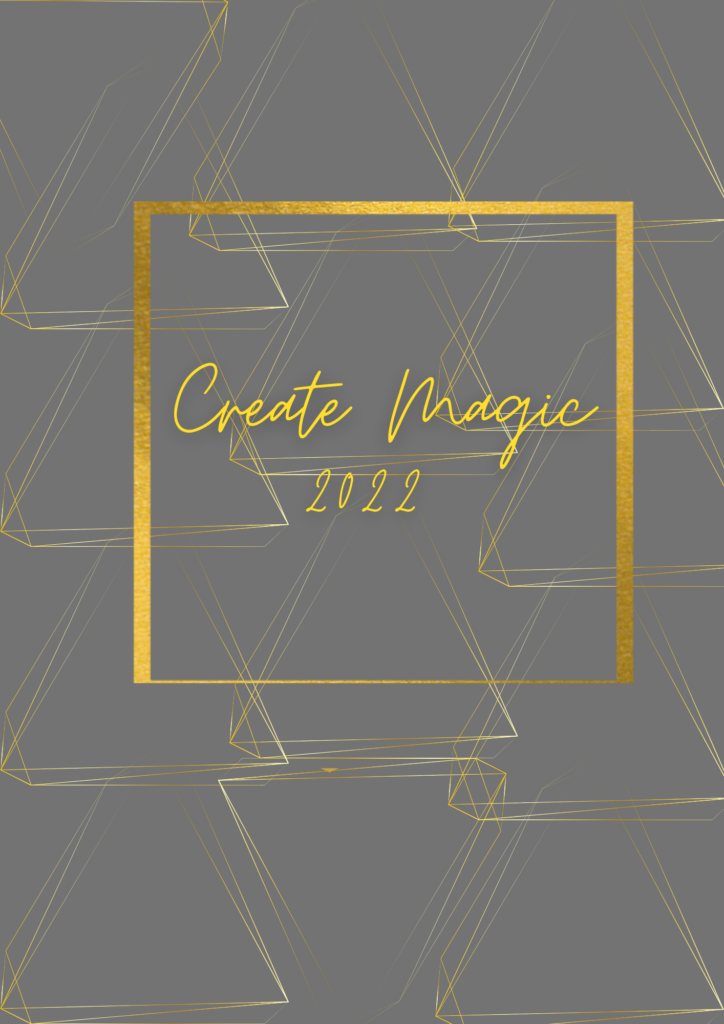 It is with great joy that we introduce our very own "Create Magic" planner. After a few months of trial and error, we have designed a planner to meet your needs and propel you into action. Inside each planner, you will find 100-pages to help you to start the process to organize your future. Our planners are ideal for creatives looking to complete creative projects, grow their business, or advance in their industry. The key to advancement in any area of your personal and professional life is being intentional, prepared, and organized.
We all have goals, but you can not move forward in accomplishing those goals without a well-organized plan in place. Our one-of-a-kind planner, from the day you receive it in the mail, sets you up for success. From motivational quotes, creative industry events listings, "how-to" tips on enhancing virtual business connections and. Plus, ample blank pages to fill in your day, week, month, and year! You will be inspired to use this planner/journal every day!
How to Use this Journal:
Calm Your Mind – Before opening the journal/planner clear your mind. This act of mindfulness will allow you to be intentional about your goals.
Flip through the journal and become one with its design layout.
Start thinking about your goals – (See setting goals articles)
Fill out the monthly calendar with the month and days of the week.
Use a pencil to write your goals (goals change – using a pencil is best)
Write down ways that you think will help you stay motivated to reach your goals throughout the year. For example: getting support from family and friends. Be open to sharing your goals with people you trust and love. Starting any big or small goal is easier with the support of people close to you. *, remember you do not need to win over everyone with your goal – just having one strong backer is more than enough fuel. Besides – your opinion of the goal is the most important.
Browse the conference, workshop, and events section. Determine which event best aligns with your goals and schedule. Now, fill in this event at the designated month and date on your calendar.
Product successfully added to your cart.
View Cart
Successfully Added to your Shopping Cart

Successfully Added to your Shopping Cart