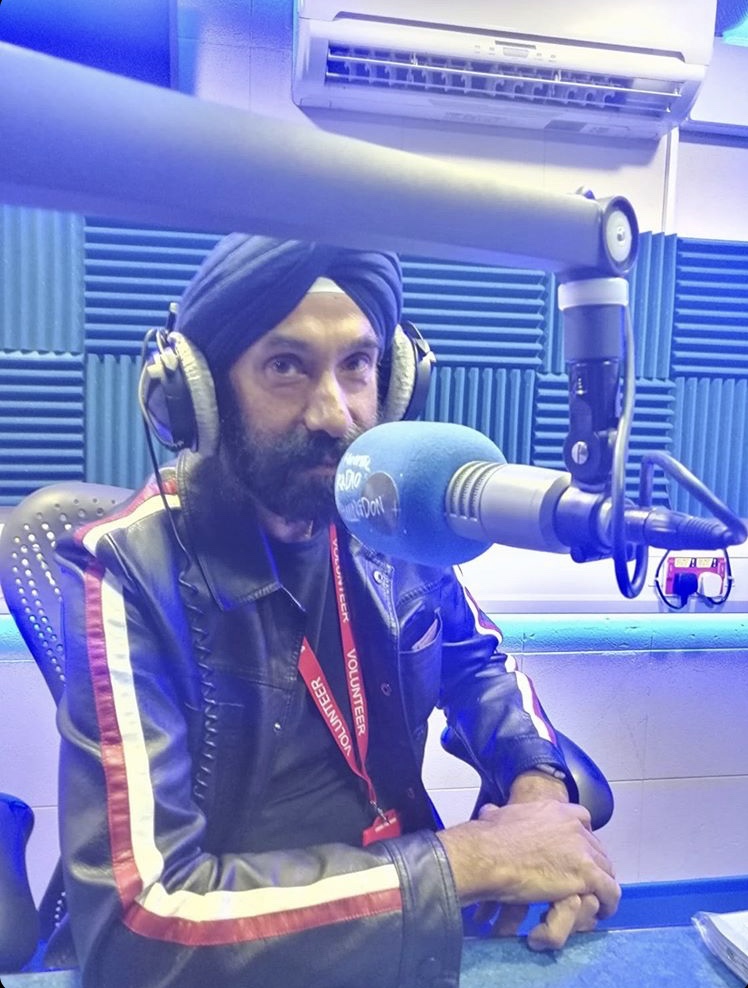 The District of Creatives has reached across the pond to collaborate with international podcasting pioneer Dr. Savi of "Smooth Groovers" podcast for a new digital feature called "A Podcast Story." "A Podcast Story" is a four-part interactive digital series exploring the world of podcasting. Dr. Savi will teach you the fine points of podcasting through lessons he has learned from his many years working in the industry. Last summer we had a chance to hang out with Dr. Savi in his UK based studio. So, before we jump into his lesson – let's learn a little about the man behind the mic.


Where did you grow up?
I was born in a well known town in the Greater London suburbs called Hounslow. Hounslow is right on the doorstep of Heathrow airport. It was and still remains a major melting pot of cultures. You have to remember at that time the UK was rebuilding itself from the massive destruction left behind by World War II. Combined with the fact that the UK was already dealing with a major labour shortage at the time – which drove the promotion by the government of mass Immigration to solve the problem. The 1948 Immigration Act allowed Commonwealth citizens free entry to Britain – this marked the symbolic start of the postwar immigration boom. Many hundreds of thousands came from India, Pakistan and the West Indies to Britain in the 1950s. My father arrived in the UK via a one week ship journey in 1958. The medling of cultures would he impactful and influenced by boarder Worley perspective.
Was music a strong part of your childhood?
Absolutely! We were brought up on fusion, Reggae and Dub beats. In one sense it was as aspect of integration rather than assimilation. While at university I was deejaying and one of my first DJ gigs occur at a university ball. I had the pleasure to introduce onstage, The Marveletts, the featured musically act that evening.

Today you produce a popular podcast called "Smooth Groovers." What was the inspiration behind producing a jazz focused podcast?
As I mentioned earlier, I grew up on jazz and Funk music and this lead me to produce mix tapes. In 1976, I attended the Capital Radio Jazz Festival, held on the grounds of Alexandra Palace to the North of London. The festival line-up included Muddy Waters, Chuck Berry, Willy Bobo, BB King and Lionel Hampton – I was hooked.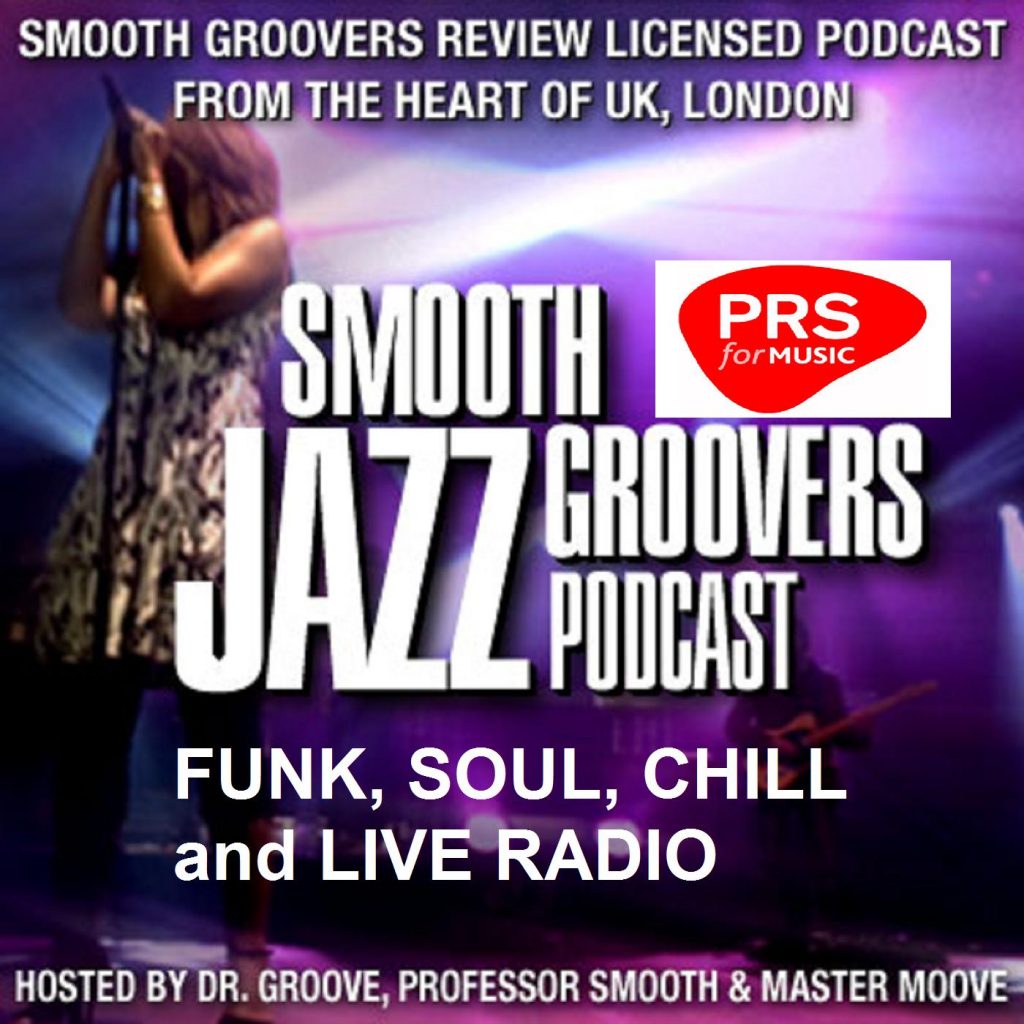 For years I've always been interested in producing mix tapes and grew up on Jazz and Funk music. In 1976, I attended the Capital Radio Jazz Festival, held on the grounds of Alexandra Palace to the North of London. The festival line-up included Muddy Waters, Chuck Berry, Willy Bobo, BB King and Lionel Hampton – I was hooked.
In the winter of 2004, podcasting hit the global stage in a big way. At the time even the Financial Times wrote a piece highlighting the term "podcasting. By October, that same year, the term was being search 2,000 plus times a day – as tracked by Google Marks. The data from Google was a clear indicator of the increasing interests and curiosity that podcasting was having and would have on the world. This was a pivotal year for you as well. Apparently you too were reading the tea leaves and knew podcasting presented huge opportunities. What did you see back then that some others ignored?
In October 2004, by chance I read an article about podcasting being the next big thing. In parallel a London based Jazz channel overnight decided to change its playlist and focus. Some friends & I managed to get an audience with the station's CEO to ask him why he'd decided to change the format from jazz to middle of the road soft rock music. After an extensive discussion we couldn't convince him to reverse course on his decision. But, we actually walked away with the confidence that we could tackle programming a show ourselves. Podcasting would be the vehicle to allow us through the entry into this new invention. Little did I know we were early pioneers! We refer to our loyal listeners as Podcast revolutionaries – they joined us on this uncertain journey.

Describe the jazz scene is England today.
A few weeks back I went to see Mike Stern and Jeff Lorber, US based guitar and keyboard heroes, respectively. I've always been a huge fan of fusion and this certainly has been the gig of the year. Imagine, seeing the amazing guitar work of someone who played with Miles Davis. Anyway, the 229 club in London was packed. Ronnie Scotts club in London celebrated its 60th anniversary this year. Home grown talent is growing in strength every year and I predict a lot more international collaborations to come.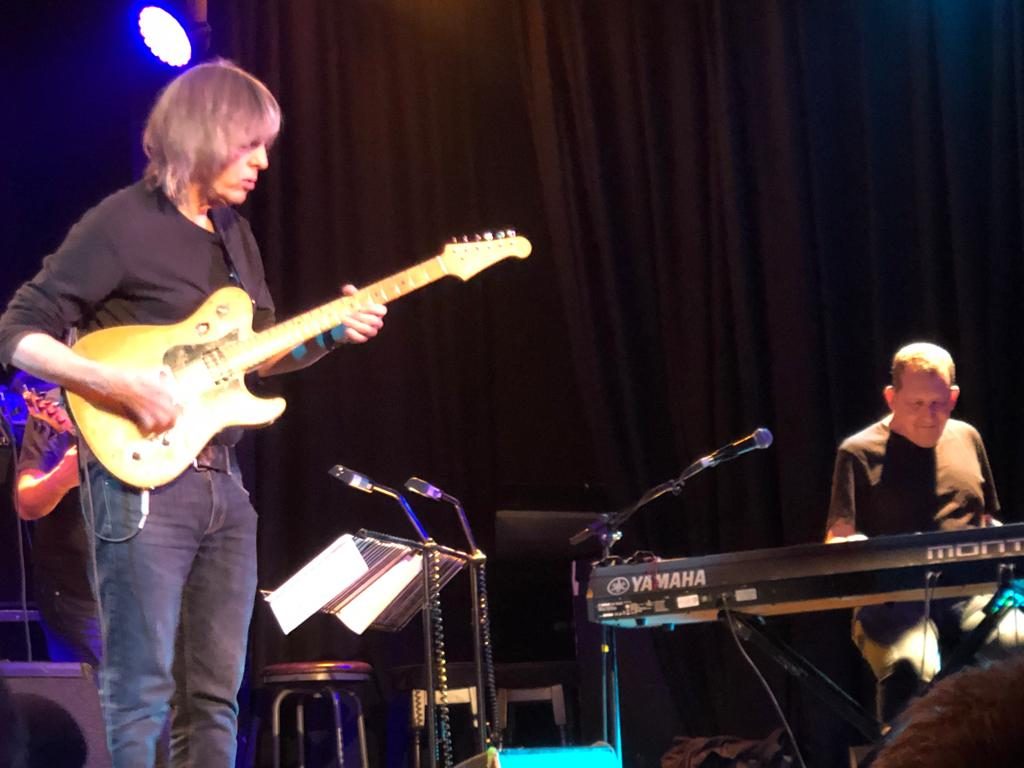 "A Podcast Story" is a limited special four part series delving into the world of podcasting with Dr. Savi of "Smooth Groovers."